Today's poetry round up brings us a diverse selection of stories, from the illustrator who has been doodling on poems to the convicted shoplifter who won a poetry competition and hopes to turn his life around. We end todays round up with a story about a concert to honour Alfred Lord Tennyson.
The Forward Book of Poetry 2018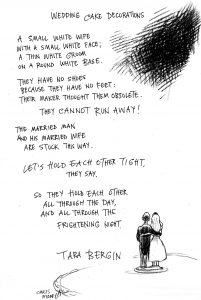 On Thursday, the 21st September the 26th annual Forward Prizes will be awarded at the Royal Festival Hall, Southbank Centre. This is one of the nations most converted poetry prizes. The awards will be made live on stage by Andrew Marr, the jury chairman and readings will be given from the 15 poets shortlisted.
One of the judges is the illustrator Andrew Riddell who has been looking at some of the poems on the best collection shortlist this week. When we say looking, he has been inspired by some of the poems to create sketches to go with them!
From



Riddell has found an illustration to suit them all. Works by all the shortlisted poets will be collected together to create "Forward Book of Poetry 2018", the book will also include 50 highly commended poems.
Poetry Prize Win Turns Life Around for Convicted Shoplifter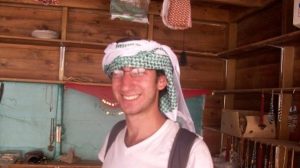 Geoffrey Austin, a Brighton based artist who is currently serving a 14-month suspended sentence for shoplifting has won a Koestler Award. The competition, which is an annual celebration of various art mediums prisoners and offenders, was suggested to Mr Austin by his probation officer. He sent off his entry, a series of poems about Israel and Tel Aviv, and though no more about it. He was very surprised to discover that out of 7,000 entries his poems had won. He believes that this could be just what he needs to turn the negative of being in prison around and make it positive.
Austin, who is 31 had fallen on hard times; he had just been diagnosed with Asperger's syndrome which has left him confused and troubled, stole a bag of food which led to his conviction for shoplifting.
His work, together with that of other offenders will be included in an exhibition that will run at the Royal Festival Hall until 15th November. Antony Gormley, the exhibition curator said:


A Concert to Celebrate Tennyson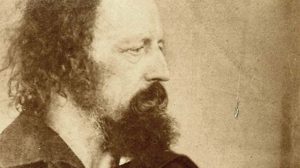 On September 23rd, a concert will take place at Lincoln Cathedral. The concert, which will be a combination of music and words has been arranged to commemmorate the  anniversary of Alfred Lord Tennyson's passing – some 125 years ago.
The concert is the idea of Hannah Borrill who leads the Lincoln Concert Orchestra in collaboration with Robert Steadman, a composer based in Lincoln.
The concert will include readings from some of Tennyson's poems; and some of this will be set to music. These works include:
The Charge of the Light Brigade, Crossing the Bar and The Lady of Shallot
The reading will be accompanied by an ensemble of piano, viola and violin. Some of Elgar's music will also be included..
Whilst Tennyson was a global literary light he was a part of the local history of Lincolnshire, which is why on the anniversary of his death they will be celebrating his life.