Today's poetry news roundup covers the US Forward Prize winner, a centenary of suffrage and a fellowship for Zubel.
Forward Prize 2018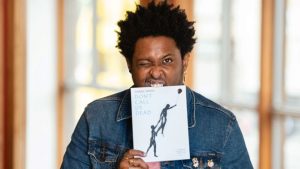 Danez Smith, the US poet who was a finalist in the 2017 National Book Awards, has been awarded the Forward Prize for the best collection of poetry. Smith, who is just 29 is the youngest winner ever of this prestigious £10,000 award.
His winning collection is "Don't Call Us Dead". It takes a look at the topics of sexuality and race. It also includes his poem "Dear White" which has been viewed over 300,000 times on YouTube.
Previous Forward Prize winners include the current UK poet laureate Carol Ann Duffy, Vahni Capildeo and Sinead Morrissey.
Previous recipients of the topmost prize are Sinead Morrissey Carol Ann Duffy as well as Vahni Capildeo.
Smith is well placed to write on these particular topics he is an African-American, gender-neutral, gay and he prefers to be referred to by the pronoun "they".
The collection was received earlier this year in The Guardian who said it "confronts American racism" and "speaks urgently for change".
When asked about his work Smith said:


A Centenary of Suffrage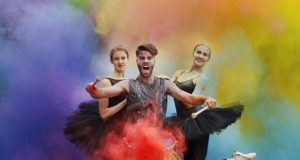 As part of the celebrations for a centenary of suffrage, the Oireachtas (the legislature of Ireland) in partnership with both the National Museum and Poetry Ireland will be presenting a poetry reading this Friday night.
The readings, which are titled "Gold Air and the Blue" are taken from the poem "Women's Rights" by Eva Gore-Booth. There will be readings by three of the top Irish women poets, Moya Cannon, Doireann Ní Ghríofa, Martina Evans.
During the event there will also be two coloured pastel paintings on display by WB Yeats.
Robert Penn Warren Fellow 2018-2019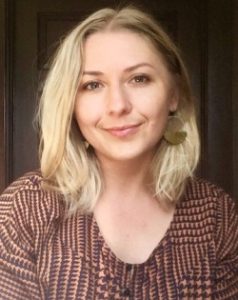 Assistant professor of English at the University of Minnesota, Dr Marla Zubel has been named as Fellow of the Robert Penn Warren Centre, which is located at WKU, for the academic year 2018-2019.
Dr Zubel holds a degree in comparative literature and teaches 20th century world literature and film.
The centre for Robert Penn Warren Studies, which was founded in 1987, was created in honour the native Kentuckian. He was the first US port laureate and is the only person to have ever received a Pulitzer Prize in both the fields of fiction and poetry.
As part of the work that Dr Zubel will complete during her time in the role she will help to organise an annual symposium on Warren himself. This will take place in April at WKU. She will also help to coordinate the Warren-Brooks Award, which is named after Robert Penn Warren and Cleanth Brooks, an American literary critic and professor. This is an award that is presented each year in honour of a piece of literary scholarship that is outstanding and embodies the scope, spirit and integrity that the partnership between Warren and Brooks produced when they worked together.