We begin this week by looking at an article on the Chinese poet who rose to fame via a few lines published on a blog and a new book which asks the interesting question "Why Poetry?".
From Isolated Poet to Celebrity
In 2014, Chinese poet Yu Xiuhua created a sensation when she published a few lines from her poem "Crossing More Than Half of China to Sleep with You" on her blog, and her work was brought to the attention of an editor of leading Chinese literary journal, Poetry. Her rise to fame quick to follow and by February of 2015 she had had two volumes of poetry published. The Moonlight Drops on My Left Hand, her second volume became the best-selling book of poetry in China in over 30 years.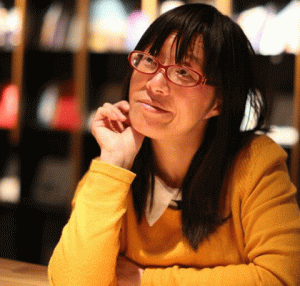 Often referred to as China's Emily Dickinson, a comparison which Yu Xiuhua is quick to point out her dislike of; she in fact has never read any Dickinson, or indeed much other world literature having never finished high school, and only began reading more famous works on her mobile phone in 2006.
Last year saw the release of a documentary about her life and more recently she has toured a number of American Universities, taking part in film showings and seminars. Perhaps the most remarkable part of Yu Xiuhua's story is her determination to express herself through her poetry; she had endured a loveless arranged marriage for many years as well as overcoming the shaking symptoms of the Cerebral Palsy she has lived with since birth to create poetry that is full of erotic longing; of the love that she had hoped to one day find.
Why Poetry?
That is indeed the question and one posed by a new book of the same title by Matthew Zapruder.
For many people, an introduction to poetry begins, and ends, at school. The obligatory poems that are studied and dissected over and over in the classroom, read out loud line by line without really taking the time to sit back and truly listen to the words and the images created by the poet. Of course, it wasn't always this way many years ago in countries like Greece, poetry was just something that happened, it was recited, and simply enjoyed.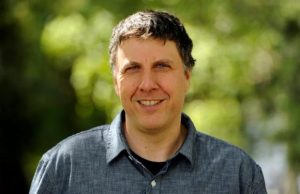 You would be forgiven for thinking that Zapruder's book is simply aimed at those people who consider themselves to be poetry novices, and to some extent it is, but for those people who eat and sleep poetry it can also offer a refreshing view of poetry and its purpose in a world where it can often be seen as a type of therapy rather than an art form. Of course, some of Zapruder's peers disagree entirely with the ideas put forward in his book, whilst others are in complete agreement with him.
The big question of course is what is the real answer to the question of whether poetry is actually useful and like so many other things it seems to be one of those yes and no kind of answers. Zapruder ponders whether poetry can make you more intelligent, more interesting, whether it can save the world. One thing we have seen recently, and commented on in this blog is that poetry can act as a powerful tool to bring people together in times of great emotion. So perhaps we should ask instead, Poetry, why not?