Today at My Poetic Side we bring you the sad news that the literary world has lost another poet, Richard Wilbur passed away at the weekend.
Two Times Pulitzer Prize Winner Richard Wilbur Passes Away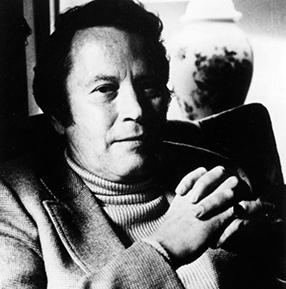 Richard Wilbur, a translator and acclaimed American poet, who had a reputation as one of the finest poets of the 20th century passed away on Saturday 14th October at the nursing home where he lived in Belmont, Massachusetts, his family were by his side. He was 96.
Born in 1921 in New York, Wilbur was an 11th generation American and the son of a commercial artist. When he was just two years old his family moved to New Jersey and a house with acres of land (400 in total); which offered plenty of scope for the young poet. When he was a teenager, he wrote a poem describing a nightingale and this piece was published – for which he received princely sum of $1.
During World War II, Wilbur was kicked out of the Signal Corps,



he was placed instead to the 36th Infantry on the front line. During this time, he was often found jotting things down in a small notebook he carried with him, claiming that



Following the war Wilbur went to study at Harvard and it is here that he befriended Andre du Bouchet, the French poet. Wilbur's wife told du Bouchet that her husband had stashed away a lot of poetry, and it was the Frenchman who found him a publisher.
Wilbur's preferred style of poetry was that of classical rhyme and meter, he preferred the sense of orderly elegance that was in contrast to the work of other prominent poets of the time; Robert Lowell and Sylvia Plath, and the work of the more avant-garde writers like John Ashbery.
In 1957 Wilbur received his first Pulitzer prize for



which also received a National Book Award. The book included what fellow poet Randall Jarrell called




Here we reproduce a part of Wilbur's poem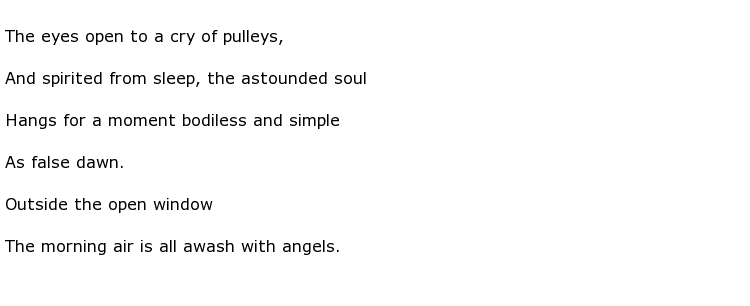 A second Pulitzer prize was added to his collection in 1988 for



From 1987 – 1988 Wilbur was the second poet laureate of the United States; he succeeded Robert Penn Warren. He won many other poetry prizes over the years including, at the age of 85, the Ruth Lilly Poetry Prize.
During his lengthy literary career Wilbur produced nine volumes of poetry as well as several children's books which he illustrated.
Richard Wilbur leaves behind four children; one daughter and three sons, three grandchildren and two great-grandchildren. He is preceded in death by his wife of 64 years, Charlotte Wilbur nee Ward.