In today's poetry round up, big things are being planned by the BBC for National Poetry Day this Year, and a 300-year old poetry book becomes an intriguing, if not slightly gruesome, work of art,
Four Day Spoken Word Extravaganza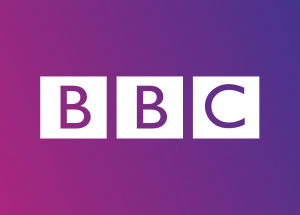 National Poetry Day this year will fall on 28th September and the BBC are planning to celebrate in a huge way. A four-day extravaganza "Contains Strong Language" has been planned and will embrace both TV and Radio, in a further effort to bring poetry to all.
With performances such as that of Tony Walsh, aka Longfella, in the wake of the Manchester Terrorist attack in May and the rise in popularity of many powerful and expressive acts like those by Kate Tempest, poetry has never been more vital or diverse; and it is certainly enjoying a huge upsurge in popularity. And this year the BBC is planning something bigger and more exciting than ever. The extravaganza will take place in and around Hull  – City of Culture 2017 – and will be made up of over 50 events, spread across eight venues, all based in Hull.
Those people who either tune in to the extravaganza on their TV or Radio, or attend one of the events in person will be treated to a fantastic selection of live broadcasts hosted by the likes of Jo Whiley – Radio 2, Cerys Matthews – Radio 6 Music, John Wilson – Radio 4 and poet Ian McMillan who hosts the Friday night hit "The Verb". The acts will include, amongst others, Kate Tempest, John Cooper Clarke and Unthanks, the celebrated folk band. The whole extravaganza has been designed to break down the more traditional boundaries that exist around poetry, capturing modern poetry in all its very varied forms. Page poets, performance poets and artists from all backgrounds will be coming together to experiment with the spoken word in an event that is sure to capture the imaginations and hearts of many
In addition to all of this, 17 poets will be coming together as "the Hull 17"; their task will be to perform new works and feature in Stand-Up Poets which will air on BBC2. A combination of poetry and powerful documentary footage will also be shown; featuring the work of Simon Armitage "Child in Mind" will explore the issues of British mothers who have had their children taken into care. Documentaries on WH Auden, a programme celebrating the 50th Anniversary of "The Mersey Sound, an anthology of poems by Roger McGough, Brian Patten and Adrian Henri, and a new profile on Hulls most famous poet Philip Larkin are also amongst the items planned.
There are more than poems inside a poetry book!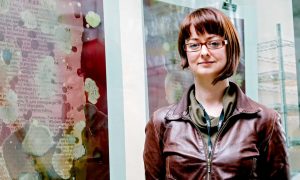 Sarah Craske, Bio-artist, has turned a 300-year old copy of Ovid's Metamorphoses into a work of art; don't worry extensive research was carried out to make sure it wasn't the only copy of the book. In a process called bio-art, some of Ms Craske's own blood was used as a medium to cultivate the organisms that had built up over several centuries on the pages. The result was a bizarre image of star and flower shapes of hugely magnified bacteria; sweat and snot, combined with crimson smears of blood. The work is now on display at Chetham"s Library in Manchester.