Today on My Poetic Side we bring you the lost essay of a poet, news of the release of Langzi and a poetry competition from Divine Chocolate.
The Lost Essay of George Moses Horton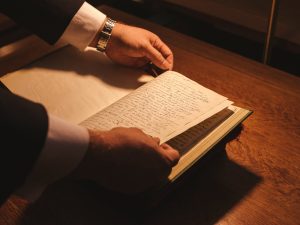 A previously unknown essay, written by Horton, has been located in the archives at the New York Public Library. The 500-word essay, with its sermon like quality is titled "Individual Influence" appears to be the first handwritten prose essay of Horton's that has come to light, and only one of a handful of his handwritten manuscripts that is known to be in existence.
George Moses Horton was an enslaved young man, born 1798, who taught himself to read, although at the time he was unable to write. His love of poetry began with the creation of acrostic love poetry that he created and sold to undergraduates at the University of North Carolina. From here he graduated to more serious poetry and his poem "On Liberty and Slavery" was published in a newspaper.
In 1829, he became the first African American in the South of the US to publish a book. The essay is being hailed by scholars who have studied Horton, whilst it might not shed much light on his life as a slave, the essay certainly gives hints of what his life must have been like.
Horton died in 1884 as a free man, having been given his freedom towards the end of the civil war. He published 4 books during his lifetime.
Chinese Poet Released on Bail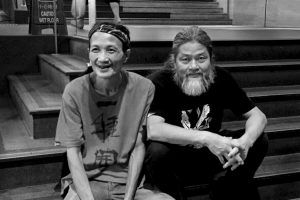 We have previously written about this story, today we can bring you the good news that Wu Mingliang, who also goes by the pen name Langzi has been released from jail. His release carried with it conditions, such as restricted IT access, for his part in the compilation of an anthology of poems that was produced in August in memory of Liu Xiabo, a prominent dissident and fellow poet.
He has been in jail for over a month having been arrested on suspicion of "illegal business operations". His release come after fellow members of the Chinese PEN Centre launched a petition that called for his release. A number of members signed the petition at their annual conference in Lviv last week.
Liu Xiaobo, a Nobel Laureate and prominent poet died in July of liver cancer which serving an 11-year prison sentence. His widow is still under house arrest and the members of the Chinese PEN Centre are now calling for her to be released as well.
Chocolate and Poetry a Winning Combination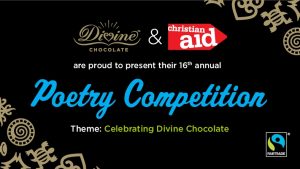 This year sees the 16th anniversary of the poetry competition held by Divine Chocolate, the Fairtrade, Farmer-owned chocolate company. The competition is open until 31st May 2018, if submitting an entry in Welsh, and 30th June for entries in English.
Entrants from age seven and older are asked to submit poetry on the theme "Celebrating Divine Chocolate". The guest judge is Cas Lester who writes for children and is the author of "Do You Speak Chocolate?"