Today in our poetry news round up we look at just one story, the news that Charlotte Bronte's little book will be returning to Yorkshire
Charlotte Bronte's "Little Book" Returns Home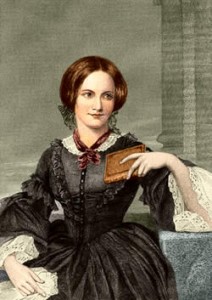 A tiny manuscript titled "A Book of Rhymes" that was penned by Charlotte Bronte has been sold for a staggering $1.25m. The book which measures just 6cm by 10cm was written by Bronte when she was just 13.
The book was purchased by a literary charity who had raised the money to attempt to buy it at auction, they are delighted to have "saved" the manuscript, claiming it to be a huge gain for Britain that they succeeded in purchasing it.
The book is no bigger than a playing card and contains 10 unpublished poems. It will now be returning to Haworth, the parsonage in West Yorkshire where it was written in 1829.
For many years it was believed that the book had, in fact, been lost. However this was not the case, and it went up for auction in New York at the beginning of the week. It is believed that the book is quite possibly the most valuable manuscript of its calibre to have ever been sold, when considered on a centimetre for centimetre basis.
The manuscript is in fact one of a series of "little books" that was written by Charlotte Bronte when her siblings Anne, Branwell and Emily were children. The books were often written for the toy soldiers that belonged to her brother and give a hint at juts how talented all four siblings actually were.
Whilst Charlotte is most well known for her novels, she in fact started out wanting to be a poet and she even sent copies of some of her poems to Robert Southey, who was the poet laureate at the time, and told him that she aspired to be a poet herself. Southey was not all that impressed with her efforts and in fact advised her against pursuing a career in the literary world saying,

The titles of the poem in the tiny book have long been known to experts, and speak of a world that is very far removed from the one where the Bronte children grew up. They talk of the Tower of Babel and Canadian Forests rather than the Yorkshire moors.
None of the poems have ever been published, transcribed or even photographed.
This is the last miniature book that was created by Charlotte that was still in private hands. A Book of Rhymes, was last sold at an auction in New York in 1916, when it fetched $520. Since then it has not been seen and it wasn't even known if it was still in existence, until it was suddenly put up for auction once more.
Friends of the National Libraries who have purchase the book was founded in 1931 with the goal of saving the written history of the UK. Their biggest success to date was the £15m that they raised last year to save Honresfield library and a letter from Jane Austen. The money that was raised to purchase the Bronte book had to be put together in just two weeks, and included a donation from the estate of TS Eliot.