Today's poetry news roundup looks at the new Chancellors for the Academy of American Poets and the winner of the 2022 Philip Levine Prize for Poetry.
Academy Of American Poets Chancellors Named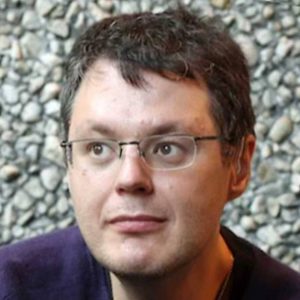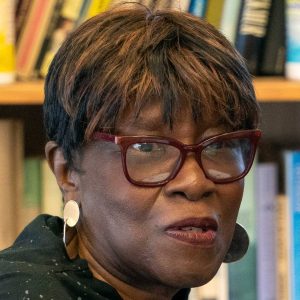 Patricia Smith, a visiting professor of creative writing from the Lewis Centre for the Arts and the Princeton Atelier and Ilya Kaminsky, who is a professor of creative writing, have been named as the next Chancellors for the Academy of American Poets. Kaminsky is already a member of the Princeton faculty, and Smith will join as a professor of creative writing at the beginning of September.
The position has a six-year term, and during this time, the pair will be required to consult with the organisation on a range of different artistic matters, act as judges for the largest American poets legacy prize and be ambassadors for poetry. The role, which began in 1946, has seen a total of 125 distinguished poets elected to the position, including WH Auden, Lucille Clifton, Rita Dove, Adrienne Rich and Charles Simic.
There were also two other poets named as Chancellors – Ed Robertson and Kimiko Hahn.
Illya Kaminsky is originally from Odessa in Ukraine. At the age of 4, due to a medical misdiagnosis, he lost most of his hearing. In 1993 the  US government gave his family asylum. He has won a number of awards for his writing, including the New York Times Notable Book award in 2019. His poetry has been translated into over 20 different languages, and he was also chosen by the BBC as "one of the 12 artists that changed the world."
Patricia Smith is the writer behind 8 collections of poetry, and is a National Book Award Finalist as well as a 2018 finalist for the Pulitzer Prize.
Philip Levine Prize for Poetry Winner Announced for 2022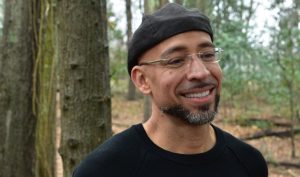 Eric Morales-Franceschini, an author from Georgia, has been named by the Fresno State Master of Fine Arts Program in creative writing as the winner of the 2022 Philip Levine Prize for Poetry.
His prize will include the publication of his debut full-length poetry collection, which will be titled "Syndrome", and a $2000 cash prize.
This is a national prize that is sponsored by the writing program and was set up to honour Levine, who was a Fresno State professor emeritus in English, the winner of the 1995 Pulitzer Prize for poetry and the poet laureate of the US in 2011.
The Levine Prize judge for the final for 2022 was Juan Felipe Herrera, a poet, activist and former US poet laureate. He chose the manuscript by Morales-Franceschini from a total of 755 submissions. Herrera also picked a further four manuscripts, which he felt were worthy of special mention. These were written by Asnia Asim, Jamie Wendt, Liz Harms and Aerik Francis.
Morales-Franceschini is a US Army veteran and former construction worker who graduated from community college and is now an assistant professor of Latin American studies and English at the University of Georgia, which is in Athens. He was born in Puerto Rico.